Every municipality in Alberta is required to have a Land Use Bylaw as per the requirements in the Municipal Government Act. The Land Use Bylaw establishes rules and regulations for land development as well as the process of making decisions for development permit applications within the Town of Castor.
The Land Use Bylaw includes land use districts (zones) such as the R1 – Residential (Low Density) District, the C1 – Commercial (Central) District, or the I - Industrial District, in order to separate residential, commercial, and industrial land development and regulate specific land uses and buildings.
Each land use district (zone) has certain land uses that are permitted outright, others are conditional upon approval, and some are prohibited. Examples of land uses include a detached dwelling, merchandise sale, a restaurant or manufacturing.
A Land Use Bylaw is made up of text and maps; the text sets forth the regulations for each land use district (zone) and the maps show what land use district (zone) applies to each parcel of land.
The Town of Castor's original Land Use Bylaw was adopted in March 1980 (No. 668). The bylaw has been amended several times over the years. The most current version of the Land Use Bylaw (No. 1006) is below and its amendments are available at
www.castor.ca/bylaws under Land Use/Development.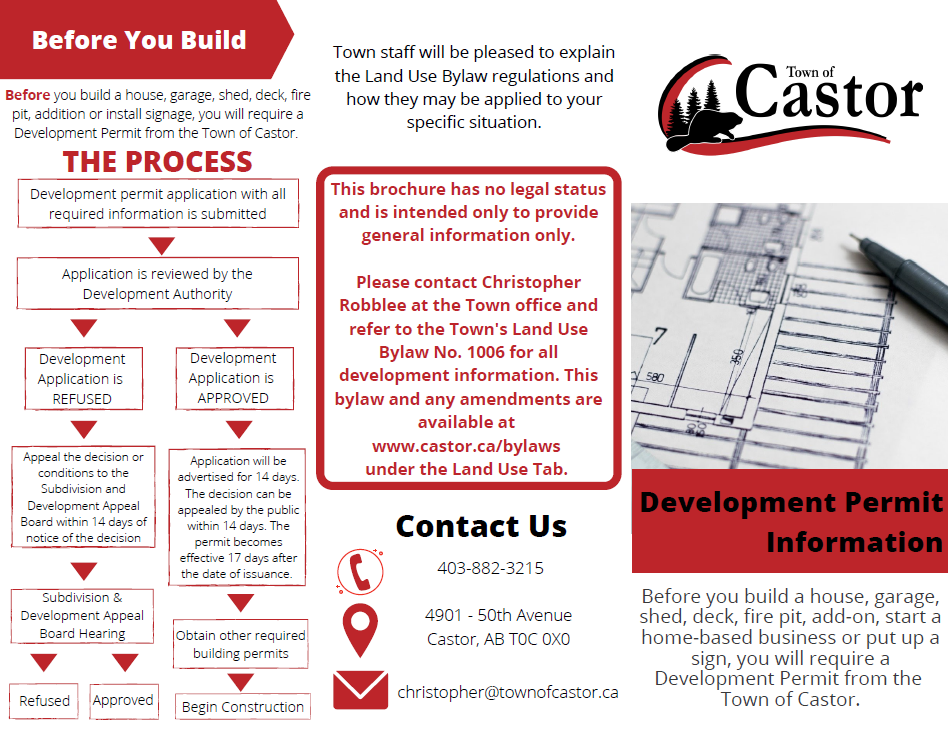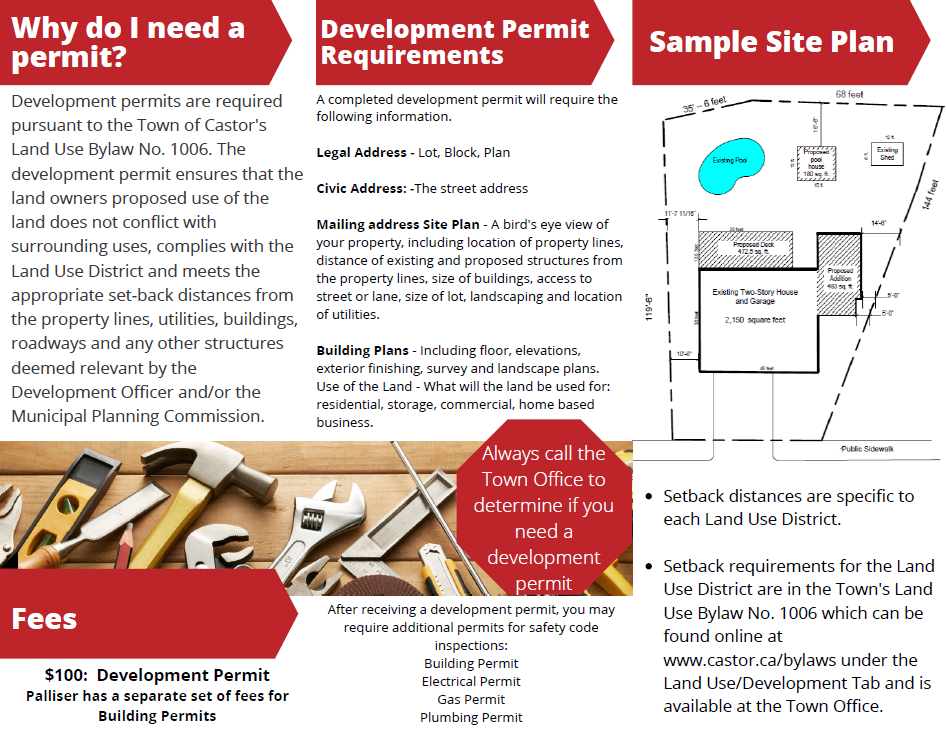 Palliser Regional Municipal Services Forms
Residential Building Permit Checklist

Deck Details Information Sheet

Detached Garage and Accessory Building Checklist

Mobile and Manufactured Homes Checklist

Building Permit Application
Commercial Building Permit Checklist
Palliser Application Fees

For the complete set of Palliser Safety Code Forms
click here.